Any restrictions bring challenges, we all know that. COVID related are not different. It is possible to strive and feel explorative!
Level 5+ restrictions left us with 5 km radius of activities to keep us fit and mentally healthy. My brain pictured some distances within probably 30-35 min walk from home assuming my average walking speed at 10-12 km/hr. Two big TESCOs, two LIDLs and one M&S, DCU, Clontarf Castle. Not too bad, I thought.
However, the neighbouring estates became small and too familiar after 14 days of evening walks. The solution was found with an app measuring radius on the map. What a surprise it was to discover that my work is just 200 m outside the 5 km radius! All north city centre and even Grafton street are within 5km!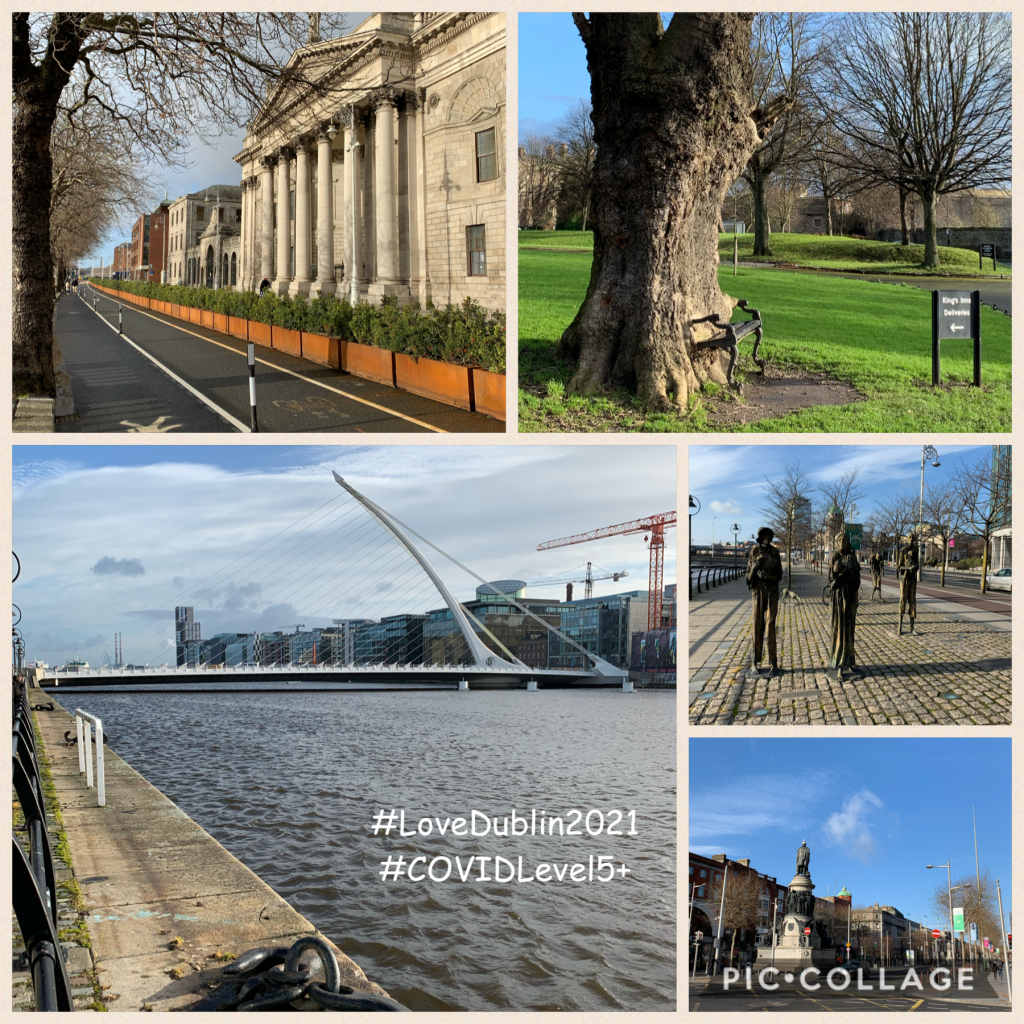 So, the Saturday explorative walk went through DCU, the Botanic Gardens, along Liffey, crossing O'Connel street towards Docklands, back home through East Wall and Fairview Park staying on the north side all way through.
Making many small discoveries and notes of changes in city infrastructure coloured my walk on a chilly sunny day. Not many people were around and the majority had their masks on. Everyone tried to keep social distancing and behaved responsibly with very few exceptions.
My favourites are the Hungry or Eating tree in King's Inn Park, and Samuel Beckett Bridge. Pleasant to see the upgrated infrastructure for cyclists in some places – great job by Hazel Chu, the current Lord Mayor of Dublin.