Hi, this is Lin, it's my second year living in Dublin and the second Chinese New Year I celebrated here. I love Dublin not only because it is the country I've spent more time in than any other country besides China but also because it can support Chinese traditional culture to the greatest extent.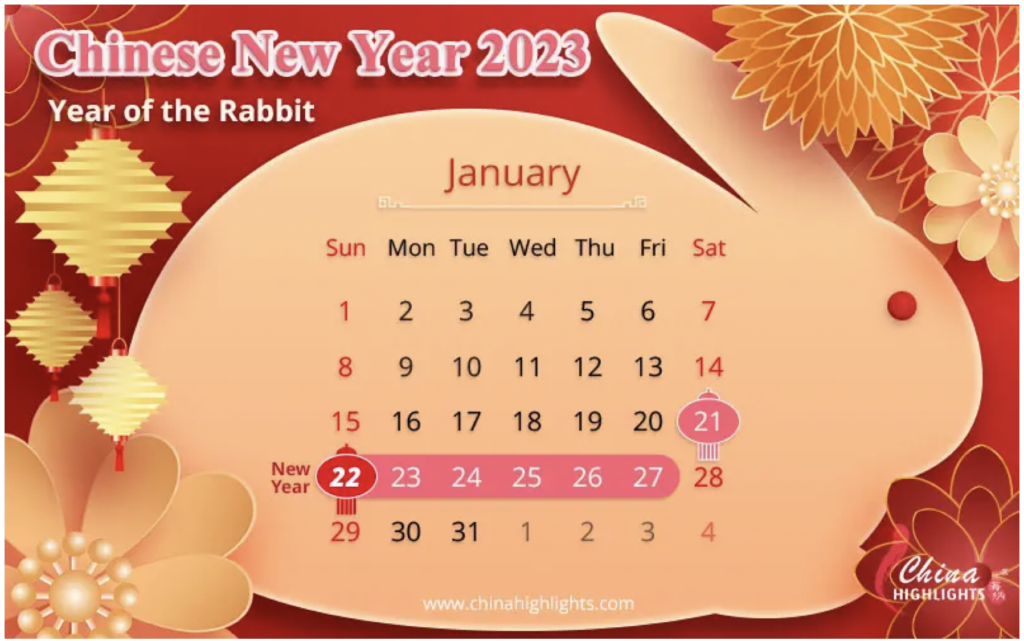 Spring Festival (Chinese New Year) is China's biggest extravaganza. In 2023 we celebrated it on 22nd February. According to the Chinese calendar, the world enters the Year of the Rabbit. I felt the Chinese New Year everywhere in Dublin.
Chinese New Year's Eve is an important night for Chinese families, like Christmas Eve for the Irish. I didn't go back to China, but I was with my Chinese friends in Dublin and celebrated together on that day. We put up spring couples and paper cutouts in our apartment, ordered some traditional Chinese food, and made some dumplings. We stayed home, stayed up late, and said goodbye to the old year. We did every vital ritual as we did at home.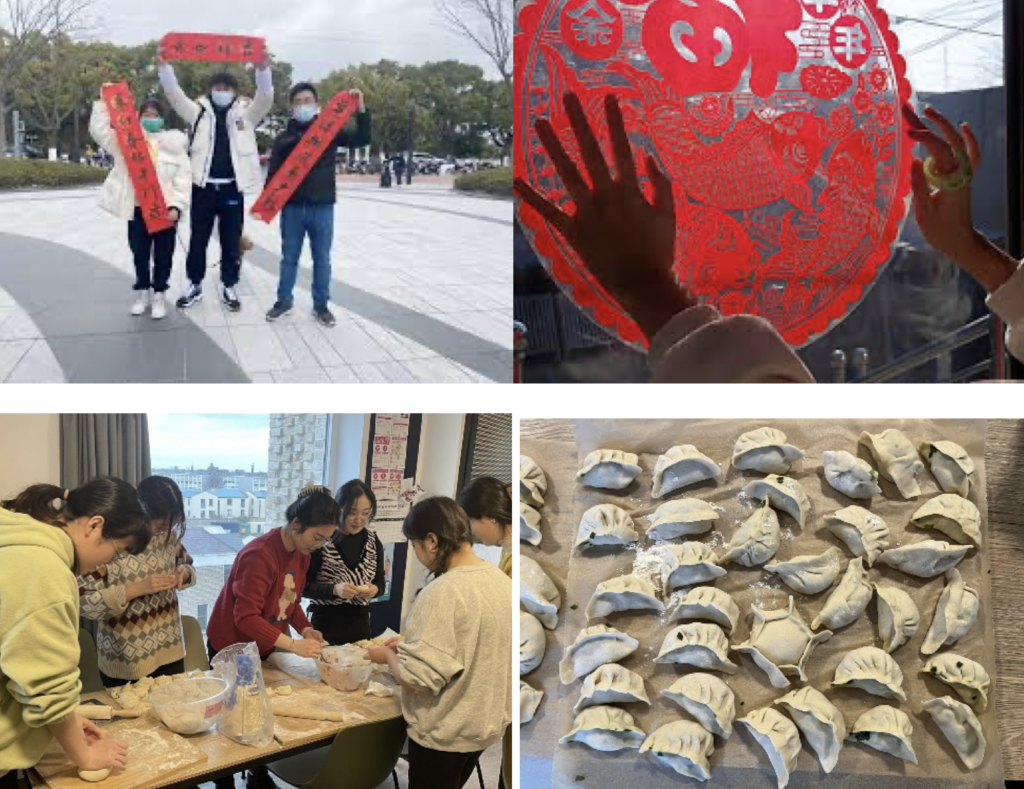 In town, people also celebrated the Chinese New Year. Most notably, Good World Chinese Restaurant, my favourite Chinese restaurant in Dublin, has always contributed greatly to promoting Chinese culture. They received the Chinese Intangible Culture Heritage title from UNESCO for having one of the most traditionally prepared dim sums. On the day of Chinese New Year, they had the lion dance and worshipped the Gods of wealth. They think these vital rituals can bring people luck and wealth.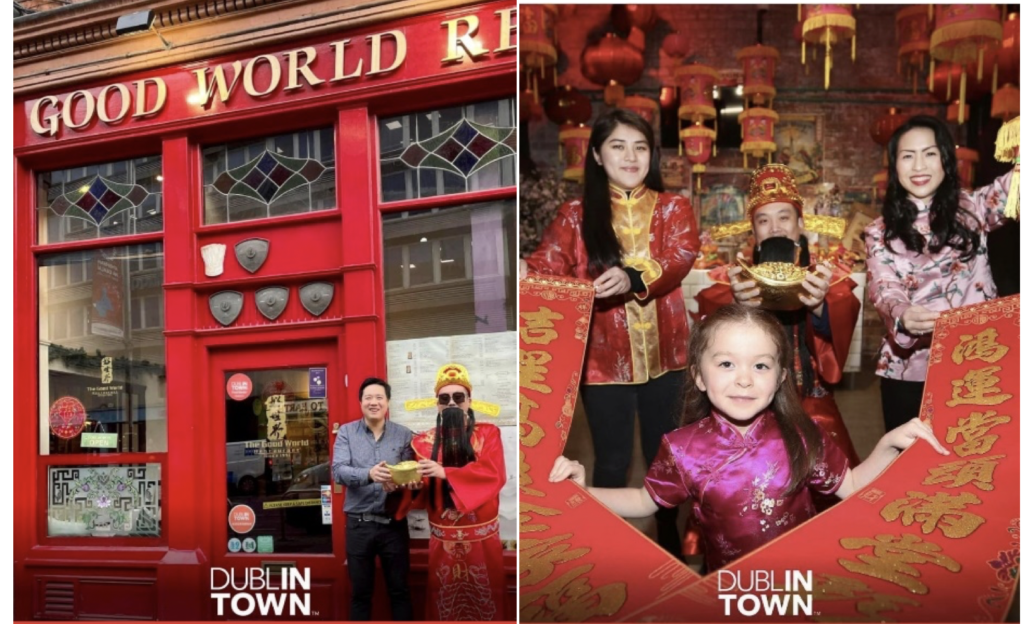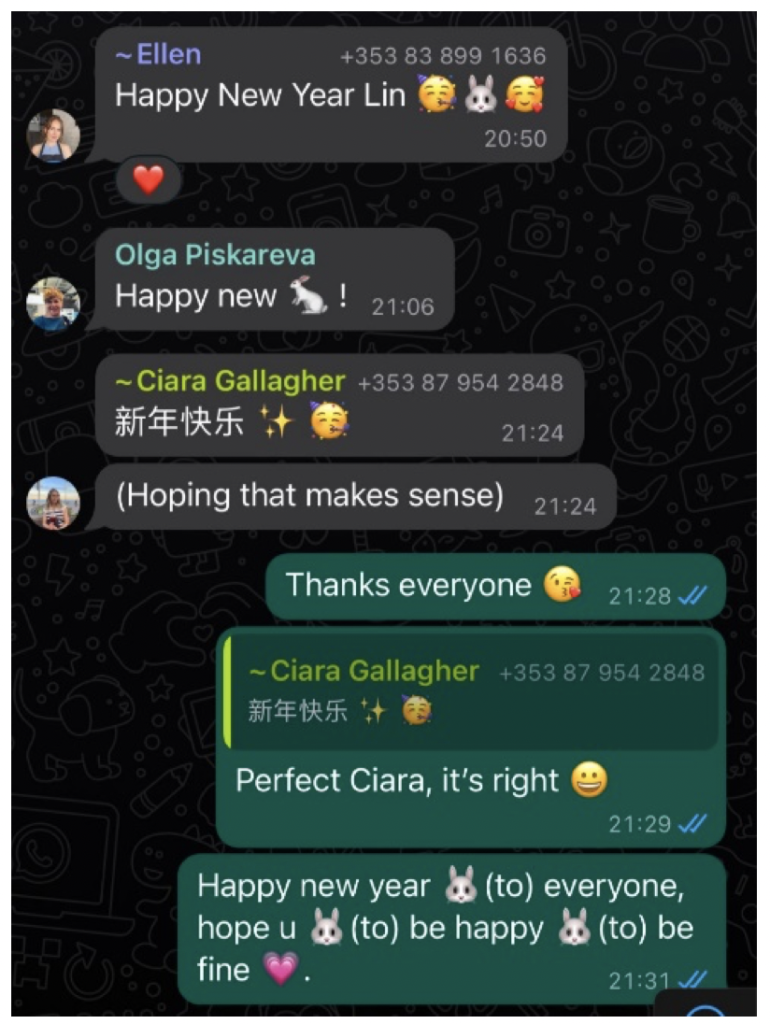 My Irish friends said "Happy Chinese New Year" to me with warmth and friendliness on Chinese New Year. They respect not only Chinese New Year but also any Chinese culture. Their kindness makes me feel at home.
I love my friends, and I love everything in Dublin!
Written by Lin Ma (PhD student)