A wonderful day of knitting – Knit-A-Thon-2023 raised 913 euros. A massive thank you to everyone who stopped by and donated on the day and beyond. Every cent counts! The money was split evenly between our four chosen charities: The Conor Foley Neuroblastoma Research Foundation (CFNRF), Neuroblastoma UK (NBUK), Oscars Kids and Childhood Cancer Ireland (CCI). These charities were established and are run by parents, some of whom lost their children to cancer. They continue their children's legacy, doing an amazing job of advocating for children with cancer and better funding for research and aftercare.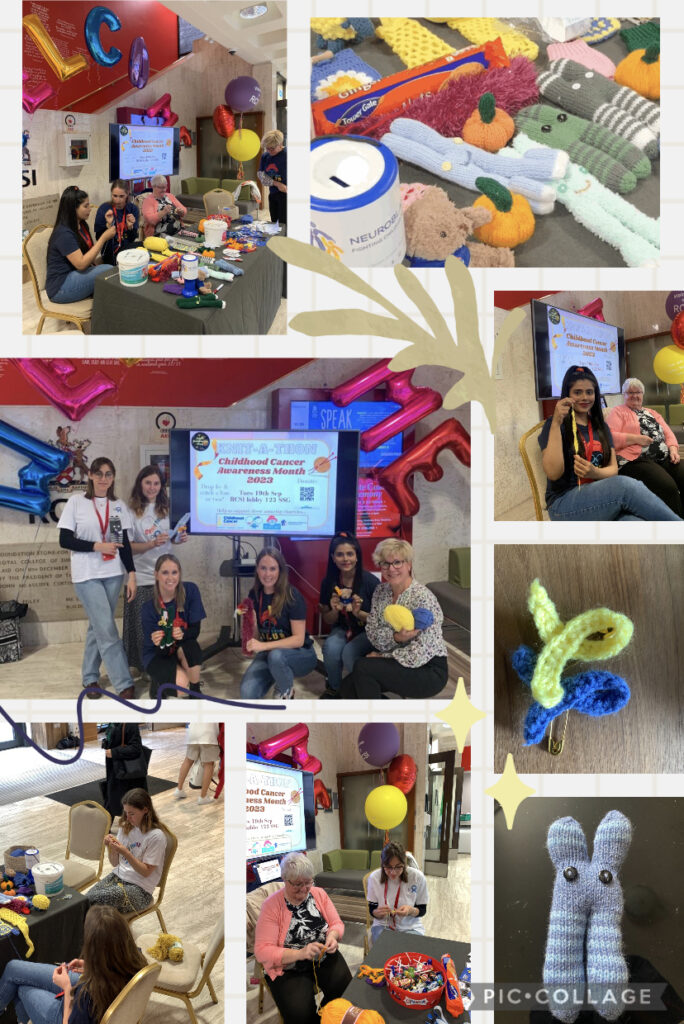 And a special thank you to Ciara's mam Aggie for the amazing handmade raffle prizes (chromosomes, antibodies, cup holders and many more) and a Master class on the day! We thank Jenny Duffy (RCSI Events and Communications Coordinator) for her time crocheting with us and for us!  Thanks to Anggie's and Jenny's skills, there were lots of mascots to win – and many of them collected already. We much appreciate the support from the RCSI Estates and Porters who looked after us on the day.
Go Raibh Maith Agat!!!
MANY THANKS FOR YOUR BIG HEARTS!!!