We all collect trophies and tokens to bring home during holidays. So, do I. Teas and spices are a zeal for me. For Christmas 2022, we stayed in Lanzarote, and I was determined to find something special in this part of Spain: a taste, a spice or a dish. With a careful touch by César Manrique's vision, the volcano-shaped countryside inspires and recharges.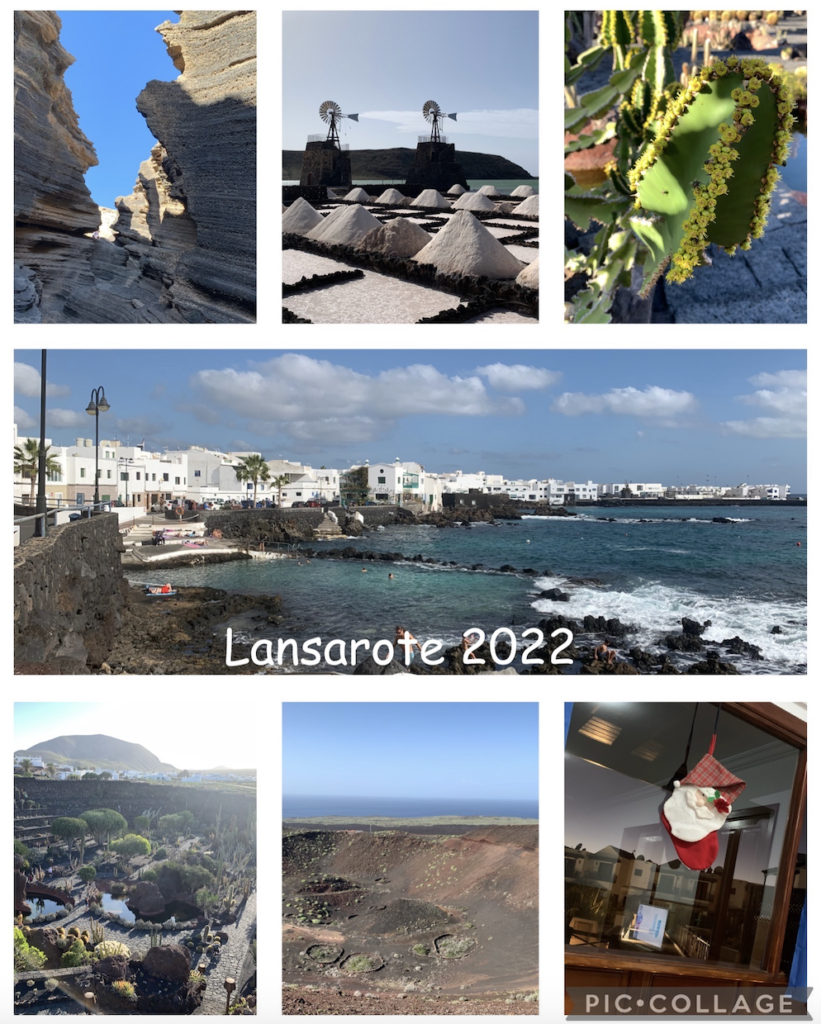 The time was festive, prompting me to make a featured dish. It would have been a roasted Turkey or Ham in Dublin, but what could I do on holidays? I came very quickly to an idea to cook Paella in our self-catering house. I tasted it several times but have yet to cook it myself. Why not? Although Paella is widely recognised as one of the most popular and renowned Spanish dishes, it's important to note that the term "paella" (or more accurately, "la paella") actually refers to the cooking pan used to prepare the dish rather than the dish itself.
Ingredients, including a Paella spices' mix sachet, were easy to buy in the supermarket. All I needed was a recipe. Indeed, it is not a problem nowadays – just Google it! So, I cooked a Seafood Paella for our family Christmas Dinner. Yummy!
In February 2023, I attended a conference in Barcelona and chatted with my Spanish colleagues about Paella over lunch. What was a big surprise for me is that the authentic version has chicken but not seafood. Spanish still debate, indeed, how faithful Paella should taste. Modern Paella certainly, has many variations. For example, peas and chorizo. Having only chicken makes Paella close to Plov, Pilaf or Pilau – an Asian dish with rice, vegetables, spices and meat, which I do often anyway. This is one of my family's favourite dishes. Now, I can do it a Spanish style. So, here is a chicken Paella recipe with optional ingredients for every taste. Enjoy!
Ingredients
Method
Step 1: Cut chicken is small pieces, grate carrots, and chop onions.
Step 2: Heat the olive oil in a large wok or casserole pot. Add the chicken and cook for 20-25 min.
Step 3: Add the chopped onion and grated carrots and soften for 5 mins.
Step 4: Add the smoked paprika, thyme and paella rice, and stir for 1-2 min.
Step 5: Add 3 glasses of water [so water covers rise excessively]. Season and cook, covered, for about 15 mins, stirring now and again until the rice is almost tender and still surrounded with some liquid.
Optional: A casserole pan is handy for chicken Paella as the chicken needs more space and longer cooking time than e.g. seafood. Chopped tomatoes [200g] can be added in step 4. Chicken can be replaced with the seafood mix [400g] but should be added when rice is cooked. Then rice should be cooked in chicken broth (750-800 ml). Chorizo can be added in Step 5. Squeeze over the lemon juice, sprinkle with chopped parsley and serve with the lemon wedges.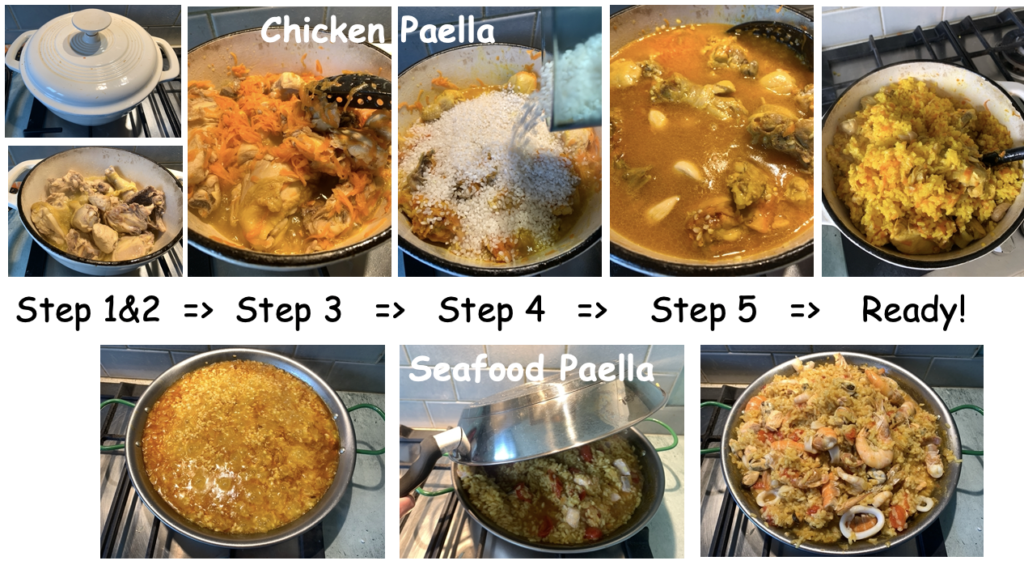 Enjoy cooking and dining!