The Graduation/Conferring Ceremony in the Dublin Convention Centre is the highlight of the RCSI Academic year. This event is emotional for graduates and their families but is the same for their lecturers, tutors, mentors and supporters.
Seeing your students graduating is a happy moment. Meeting their parents, too! The Conferring Ceremony is the only chance sometimes. Both Nadiya and Sanat joined our team on two consecutive summer research projects and presented their work at research conferences and the RCSI Research Days. It was a great pleasure to work with them and see their progress and participation in our team activities. Both showed an incredible ability for human relations and empathy, to work in a team and lead their projects swiftly grasping complex scientific concepts.
No doubt that Nadiya and Sanat will be physicians of outstanding quality and achieve great things in their life. It is my great pleasure to congratulate them on their degree in Medicine and wish them all the best.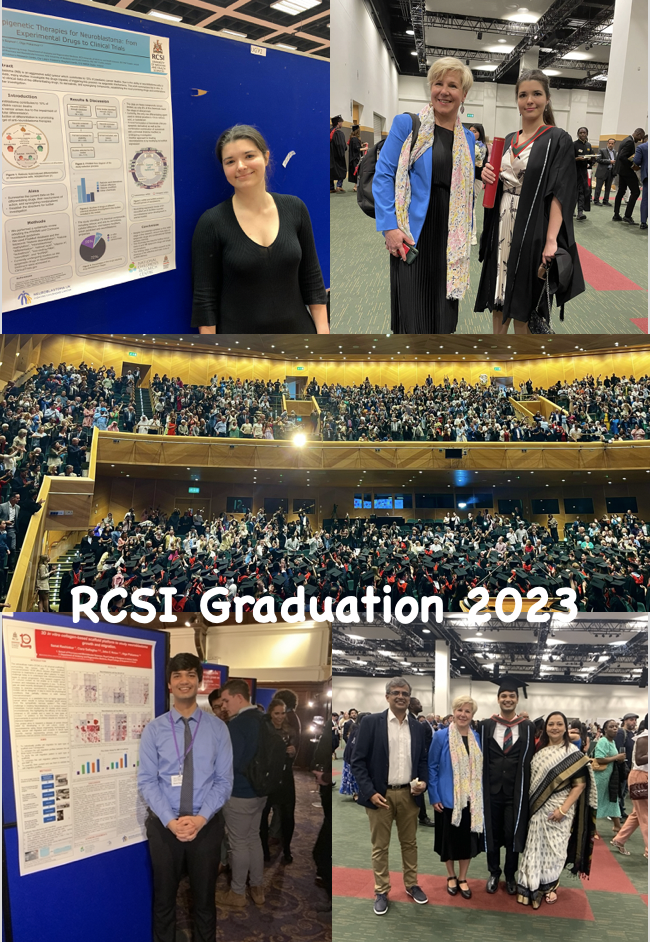 Congratulations to Dr Nadiya and Dr Sanat!