It is time for a full group presentation here at the blog! Throughout the month we shared about our group members and their research focus on Twitter. Now, we would like to share more about the group here and invite you to keep following us on social media.
The Cancer BioEngineering Group is a research group led by Dr Olga Piskareva at the Royal College of Surgeons in Ireland. The group has 6 PhD students developing research projects around neuroblastoma biology.  
Our projects address topics related to neuroblastoma microenvironment, cell interactions, tumour resistance and the development of new therapies. To do that we use 3D in vitro models, identify immunotherapeutic targets and evaluate extracellular vesicles.
We are a dynamic group proud to be engaged in research, science communication and patient involvement. We do that through different initiatives.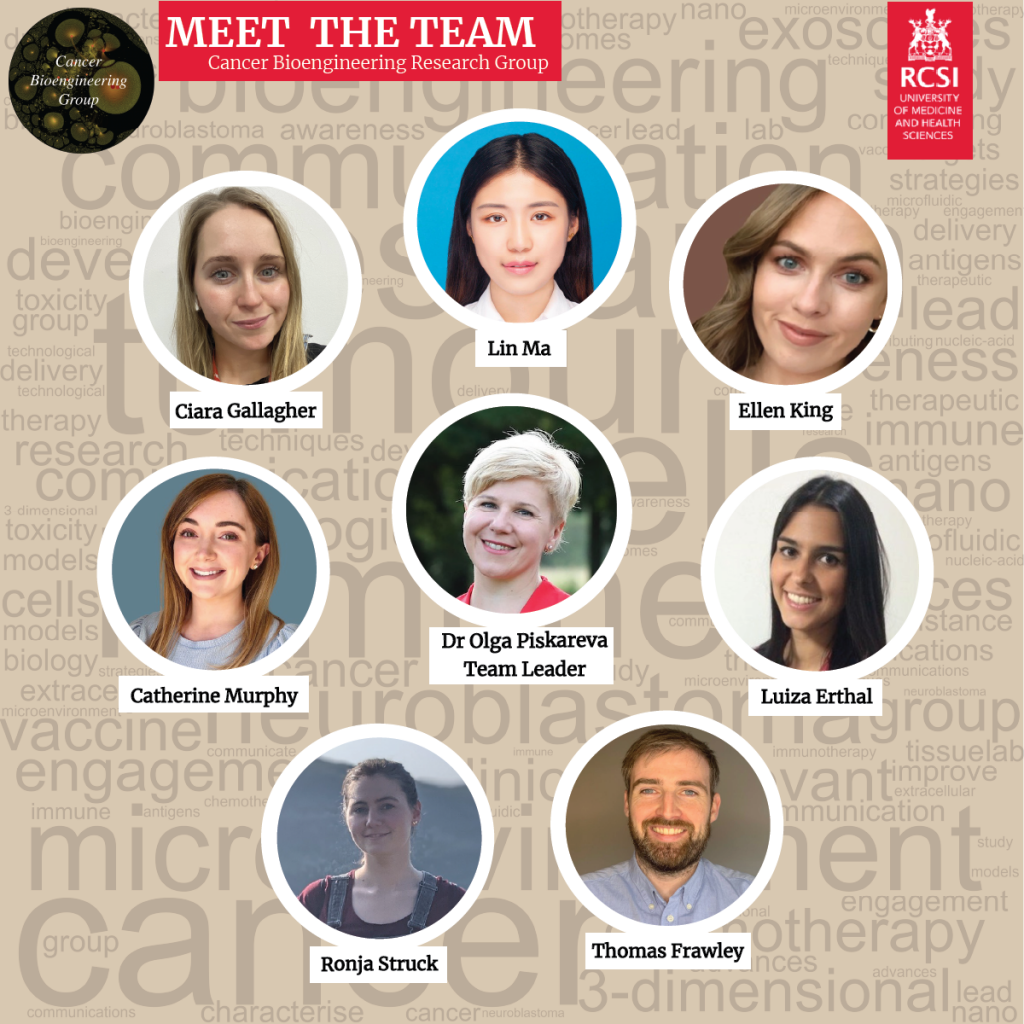 We support and collaborate with several neuroblastoma charities around Ireland and internationally such as the Conor Foley Neuroblastoma Foundation, the National Children Research Centre, the Children's Health Foundation Crumlin and the Neuroblastoma UK. Moreover, our projects are funded by the Irish Research Council in partnership with these charities and by RCSI StAR PhD programmes.  
We promote neuroblastoma awareness through different activities. For instance, last September at the Childhood Cancer Awareness month we promoted a hiking challenge to raise money and increase awareness of neuroblastoma. We hiked for 30km at Wicklow mountains in a day and raised over € 2,000 for neuroblastoma research charities.  
We are also present in social media, creating content in the form of blog posts and tweets to share the science we are doing.
We are always happy to answer questions and interact with the public. Follow us on our social media channels and read our blog to know more about us and our research.
Thanks for reading and we go ahead with neuroblastoma research! 
Written by Luiza Erthal