For a short month, we really made the most of February in the Cancer Bioengineering Group. We attended not one, but two conferences both outside of Dublin, with presentations from every member of the group and more great memories made.
At the end of 2022, I was lucky enough to be sent on a 3-month research secondment to the Institute for Bioengineering of Catalonia (IBEC) in Barcelona, so I was delighted to return in February for the Transdisciplinary Approaches in Neuroblastoma Therapy symposium. I got to present my work from my secondment in "Flash-poster" style, alongside other group members Ciara, Lin & Alysia. Ellen and Ronja also did a great job presenting a more extended cut of their research, and we got to see team lead Olga give a round-up of our group's work as a whole.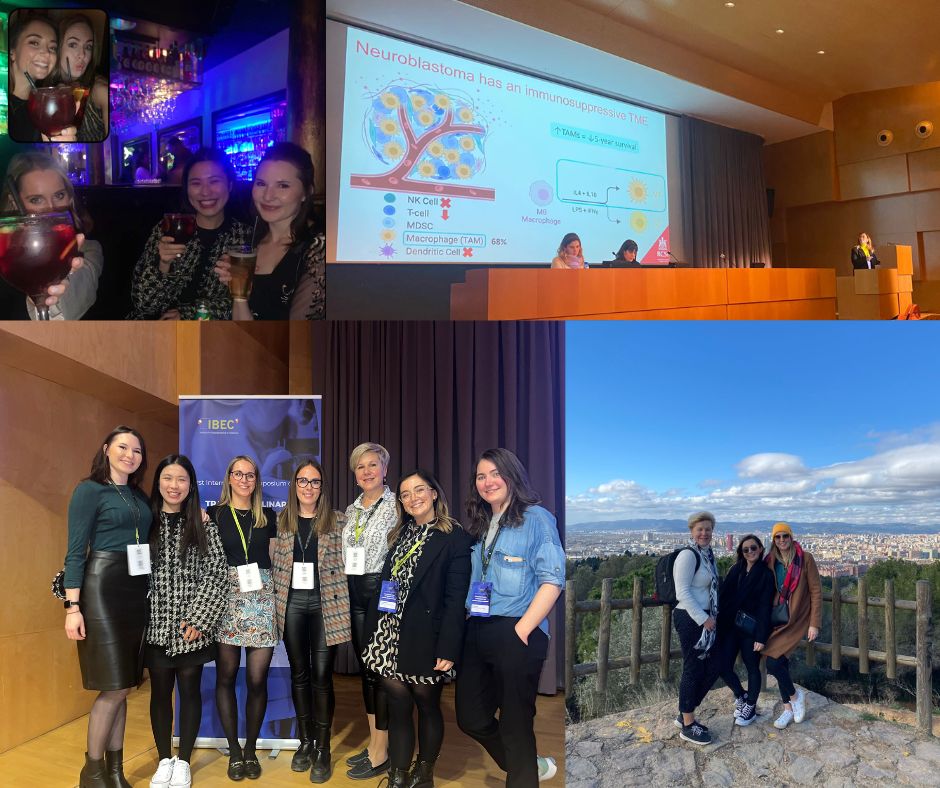 Outside of the conference schedule, I was tasked with the role of Tour Guide because of my familiarity with the beautiful city of Barcelona. I led a group of 20+ researchers to a small bar in the Gothic Quarter for some well-deserved refreshments after a day of conferencing, brought my team to my favourite tapas restaurant for lunch (I still dream of the croquetas) and went on a lovely walk up Montjuic Hill to take in the views of Barcelona and reminisce on the 3 months I had spent there.
It felt as though the Ryanair flight had just touched down in Dublin when we started preparing for another conference – the Irish Association for Cancer Research (IACR) meeting, taking place in Athlone. With great memories from IACR 2022 in Cork, I prepared for the conference with great excitement – looking forward to both interesting science talks, and good craic with the gang of RCSI researchers attending the conference. I had a poster presentation for this, again focussing on the work I carried out on secondment in IBEC as well as some work at home in RCSI. I enjoyed my chats with the poster judges who gave some good insights on the work. Ellen and Lin had oral presentations at the conference so again I got to resume my role as the group Twitter mom, taking pictures and drafting tweets while the girls showcased their great research.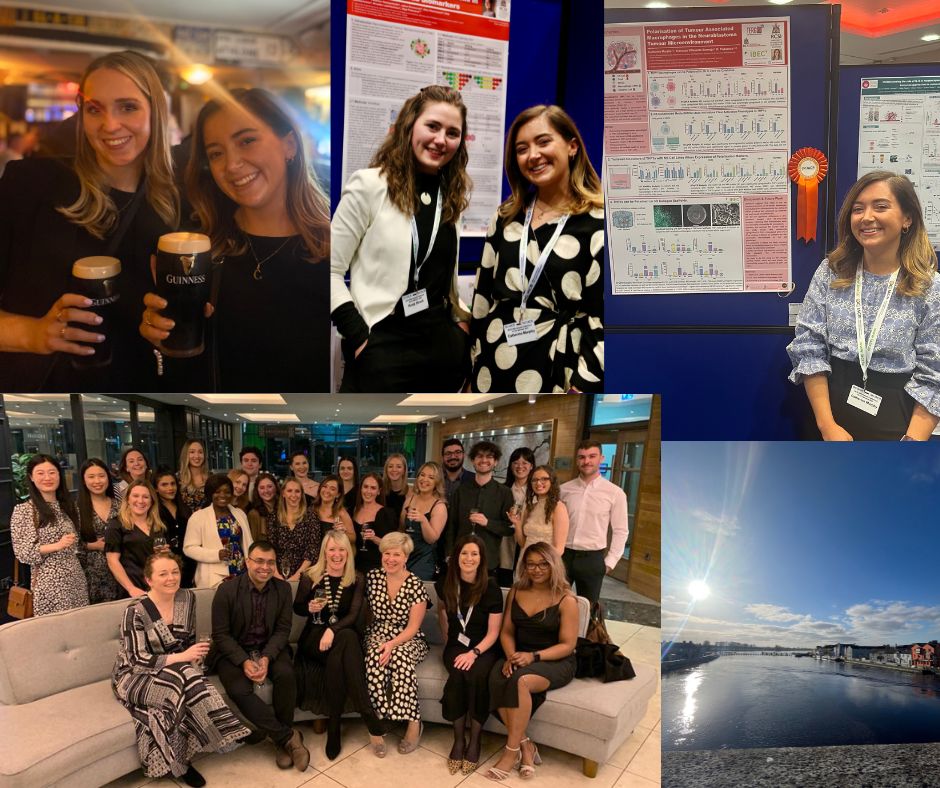 Each day when the conference was drawn to a close we set our sights on having a bit of fun with the other attendees. We enjoyed a pint of Guinness and some Trad music in the oldest bar in Ireland – Sean's bar (they had the certificate to prove this). We made friends from outside RCSI including researchers from Queens University Belfast and Sales Representatives from various lab supply companies, had a good dance in the residents' bar of our hotel and took over the dancefloor of a small local club.  The gala dinner was lovely as always, and I'll forever have fond memories of my lab group playing "Heads Up" to entertain ourselves in between courses. Finally, a highlight for me was being given a Highly Commended Poster Award at the dinner, such a nice acknowledgement to receive for my work and a lovely way to wrap up the last conference of my PhD.
Written by Catherine Murphy