Every September, we celebrate Childhood Cancer Awareness Month. This is a great opportunity to raise awareness about childhood cancer. Unfortunately, kids get cancer, too. While much research has been done to understand how cancer develops in adults, we still know very little about what exactly leads to cancer in children.
We are the Cancer BioEngineering Group led by Dr Olga Piskareva at the RCSI University of Medicine and Health Sciences. Our research focuses on neuroblastoma, an aggressive childhood cancer of immature nerves. The group has 7 PhD students developing research projects around neuroblastoma biology. One postgraduate student successfully defended her work and was awarded a PhD last month.
We are a dynamic group proud to be engaged in research, science communication and patient involvement. We do that through different initiatives. Throughout September, we will share many of them and invite you to keep following us on social media.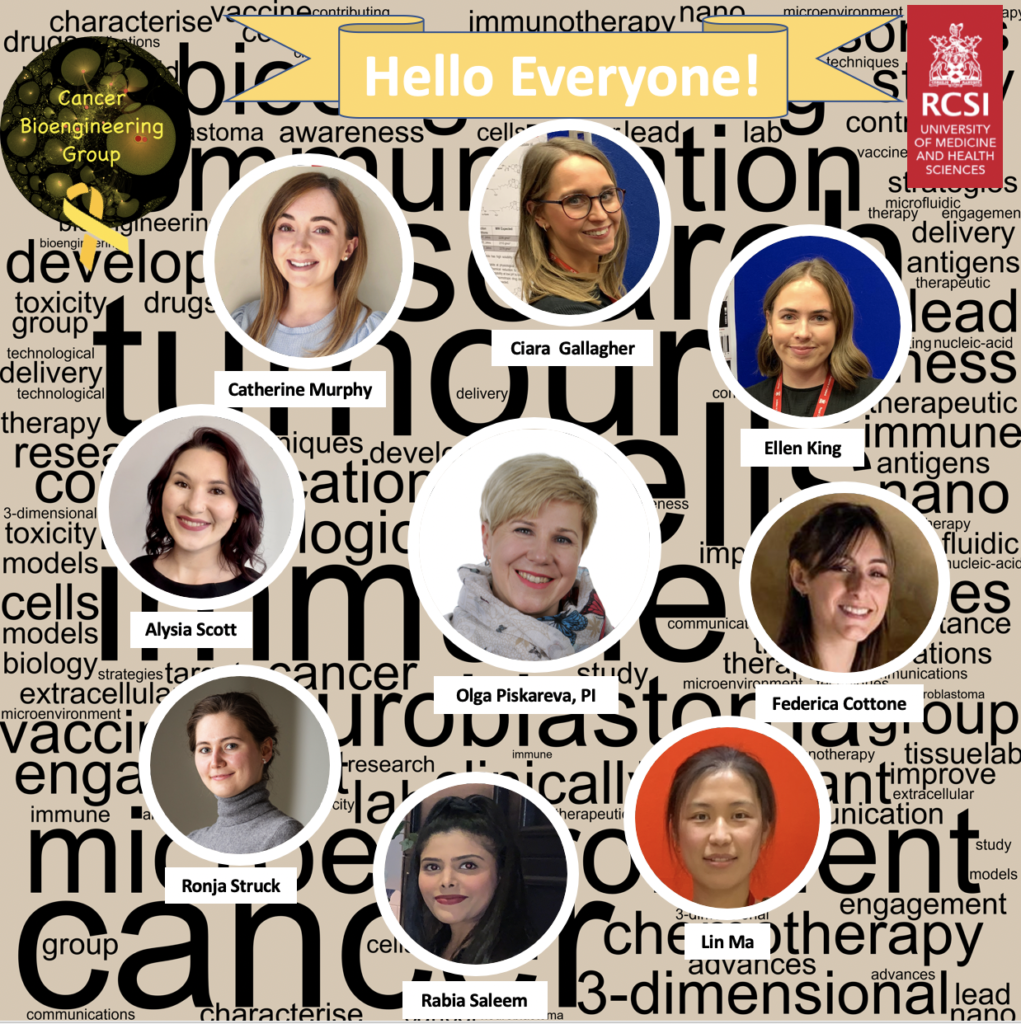 Our projects address topics related to neuroblastoma microenvironment, cell interactions, tumour resistance and the development of new therapies. To do that, we use 3D in vitro models, identify immunotherapeutic targets and evaluate extracellular vesicles.
We are always happy to answer questions and interact with the public. Follow us on our social media channels and read our blog to learn more about us and our research.
We are running a fundraising event, "A knit-a-thon," on the 19th of September. Stay tuned!
Thanks for reading, and we go ahead with neuroblastoma research!