Eight weeks ago, my journey into the intricate world of neuroblastoma began as I embarked on a remarkable research experience with the Cancer Bioengineering Group at RCSI. Guided by Dr. Olga Piskareva and supported by RCSI Research Summer School, this experience would transform my perspective on scientific exploration forever.
On my first day in the lab, excitement and nervousness mingled within me. But as I stepped into the bustling lab space, I was greeted with warm smiles and a sense of camaraderie among the researchers. The Cancer Bioengineering Group was known for its collaborative spirit, and it didn't take long for me to feel like a valued member of the team.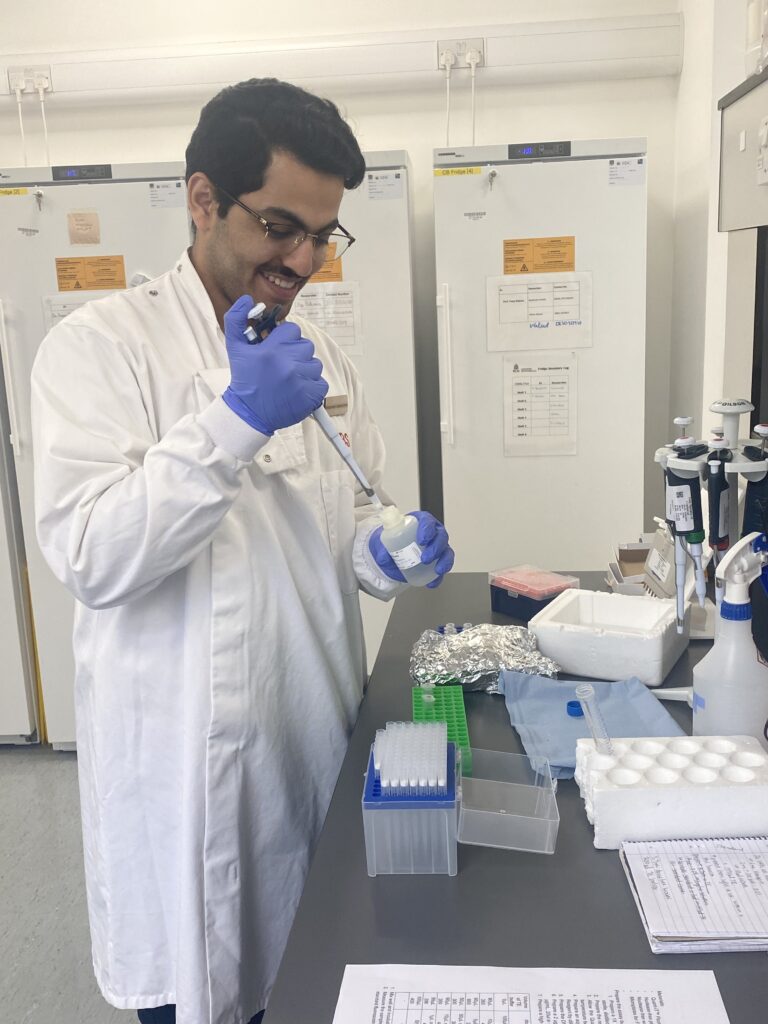 The research work was a perfect blend of diversity and fascination, encompassing both desk assignments and hands-on lab experiments. The highlight of it all was the chance to work with the cutting-edge 3D bio-printing machine, Rastrum. Witnessing the process of 3D bio-printing and using it to seed the Kelly cell line in various matrices left me in awe of the potential this technology held for future cancer therapies.
Yet, this journey extended beyond the realm of research. It was about the people – the passionate researchers who inspired and supported one another, the dedicated support staff who kept the lab running smoothly, and most notably, Dr. Olga Piskareva and Alysia Scott. They were more than mentors; they became friends and confidants, guiding me through challenges with unwavering support and celebrating our achievements as a team.
As the eight weeks drew to a close, I couldn't help but reflect on the immense growth I had experienced professionally and personally. The cancer bioengineering field has unveiled the possibilities of using engineering principles to combat a disease that has touched countless lives worldwide.
This journey instilled in me a profound sense of purpose – a drive to contribute to the fight against neuroblastoma and other devastating illnesses. With a heart full of gratitude, I bid farewell to the Cancer Bioengineering Group at RCSI, knowing that the friendships forged and the knowledge gained would forever shape my future endeavours in the world of cancer research.
In the end, it wasn't merely an eight-week stint; it was a transformational odyssey that solidified my passion for scientific discovery and my determination to make a difference in the lives of those affected by cancer. And for that, I will be eternally grateful.
Written by Mohammad Alabdulrahman, MED Class of 2026