The new norm, new challenges, new excitement and new achievements! We all proud to say that we completed 10K Vhi Womens Mini marathon socially distanced. Our paces were so different that distancing came absolutely natural. We ran it individually but were a team mentally. Even the capricious Irish weather was our ally. The Sun was bright. The air was fresh and crispy.
This was an individual challenge #POWEROF10: just you and the trail. 10 laps around St Stephen's Green park were to make the target 10K in aid of Childhood Cancer Awareness Month. The celebration of life, therapeutical advancements, the strength of little patients battling their cancer and their families, doctors and carers who are supporting them in their journey. The emphasis on the gaps in available treatments and diagnosis and the importance of research that needs funding.
Personally, my 10K were split into two parts. The first 4K were full of arguments with my body. Why didn't I like to do laps? Could I complete 10K? Was I fit to do it? Keep going! No walking – better slow jogging. Did one lap make 1K? Should I do a longer lap instead? And so on and so forth. Then, the second part kicked in. My body stopped arguing and began to enjoy it. I noticed beautiful Autumn colours on the trees, people walking around with a cup of coffee or chatting away, saw my team members overtaking me, and our volunteers counting our laps. People on the street and in the park were cheering us up. What a wonderful and fulfilling day!
As Catherine says: "The 10 Laps 10km challenge was tough! Like many people, I took up running casually during the lockdown, however, I never did more than a couple of kilometres at once, so I was absolutely not prepared for running 10. But the cheers from our socially distanced spectators and all the online support we received meant I got through it. Also knowing what a positive impact this challenge could have for the future of childhood cancer treatment provided plenty of motivation to finish the race 💛🎗"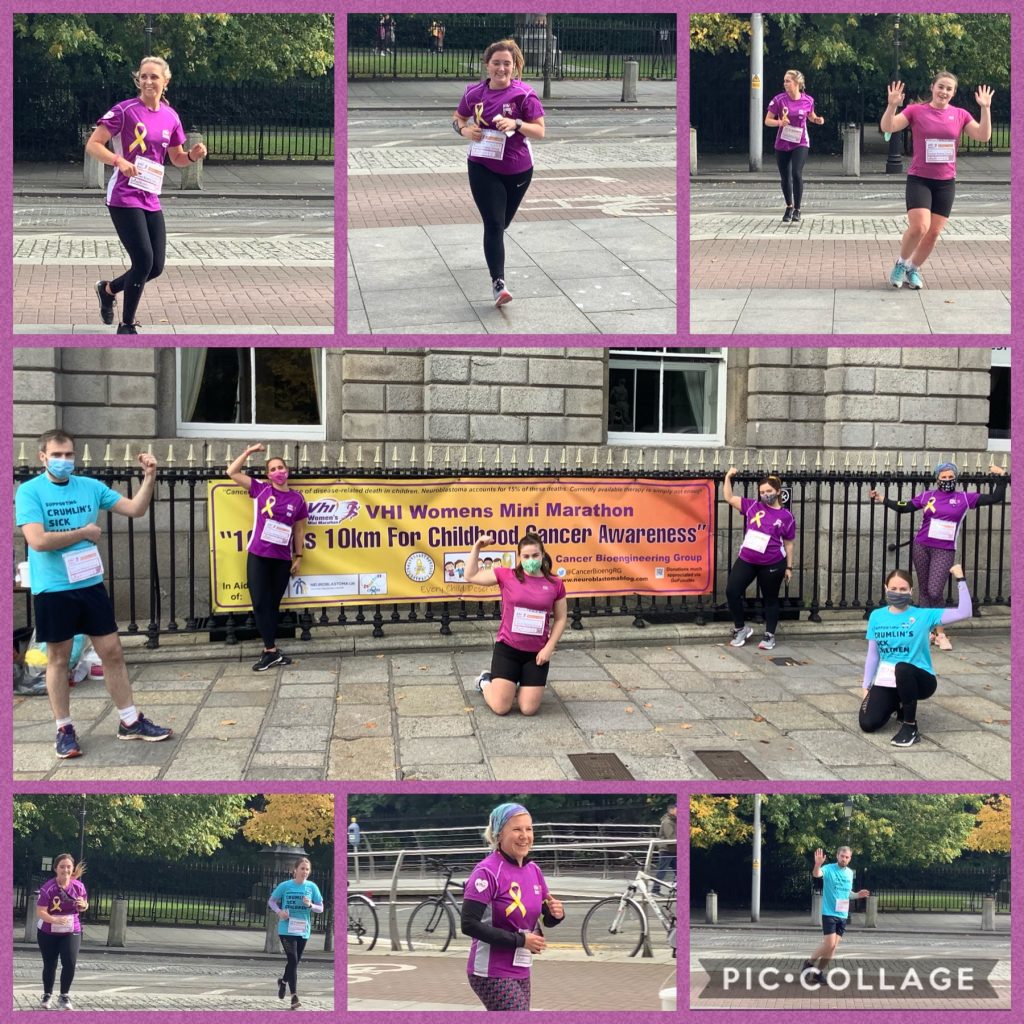 Our Go Fund Me page is still open until this Sunday (October 11th midnight) if you wish to support us.