I have started a new chapter in my research career by joining the Department of Anatomy and Regenerative Medicine as a StAR Research Lecturer. By a coincidence, it has happened on the first day of Childhood Cancer Awareness Month. It might be symbolic.
The new start requires fresh ideas. Now, the new chapter is called Cancer Bioengineering Group. Exciting times ahead!
This Friday the 13th of September the Cancer-Bioengineering research group will be hosting a 'Waffle Morning' in honour of Childhood Cancer Awareness Month.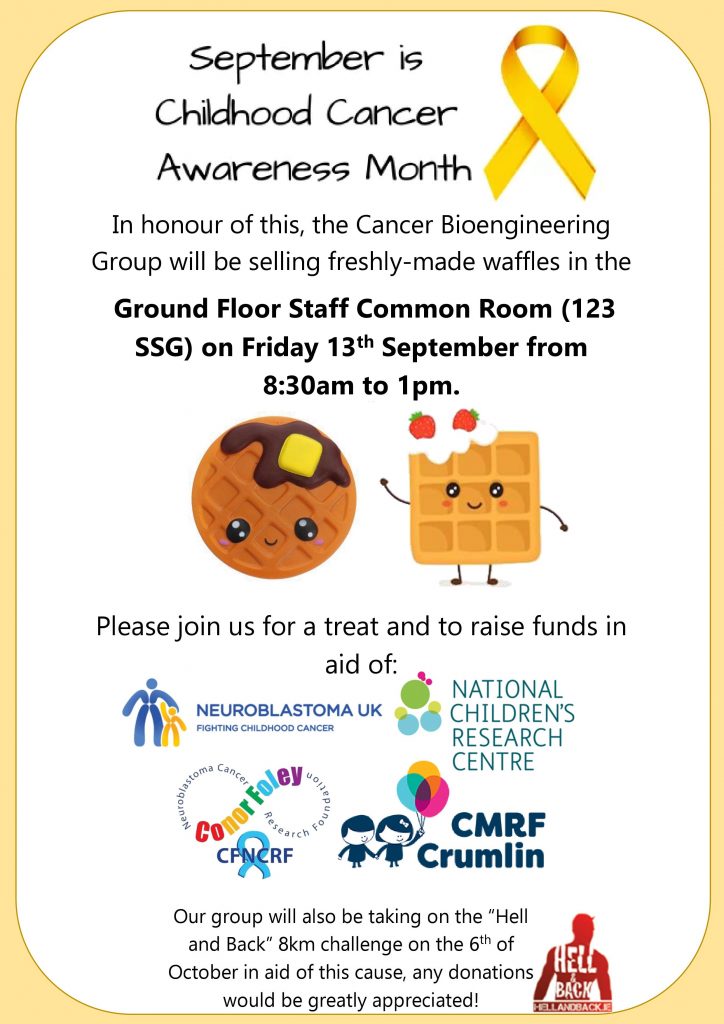 Pop into the ground floor staff common room from 8.30am to enjoy some delicious freshly made waffles and support the wonderful charities; CMRF Crumlin, NCRC, CFNCRF and NBUK.
We promise to bake 3D waffle engineered scaffolds and populate them with marshmallows, berries, cream and Nutella!