Exciting times ahead for my team – to study neuroblastoma – immune cells interaction. This 3 years project is funded by Neuroblastoma UK to support the interdisciplinary collaboration between experts in fields of neuroblastoma biology, immunology and tissue engineering from Royal College of Surgeons in Ireland, Trinity College Dublin and Queen Mary University London.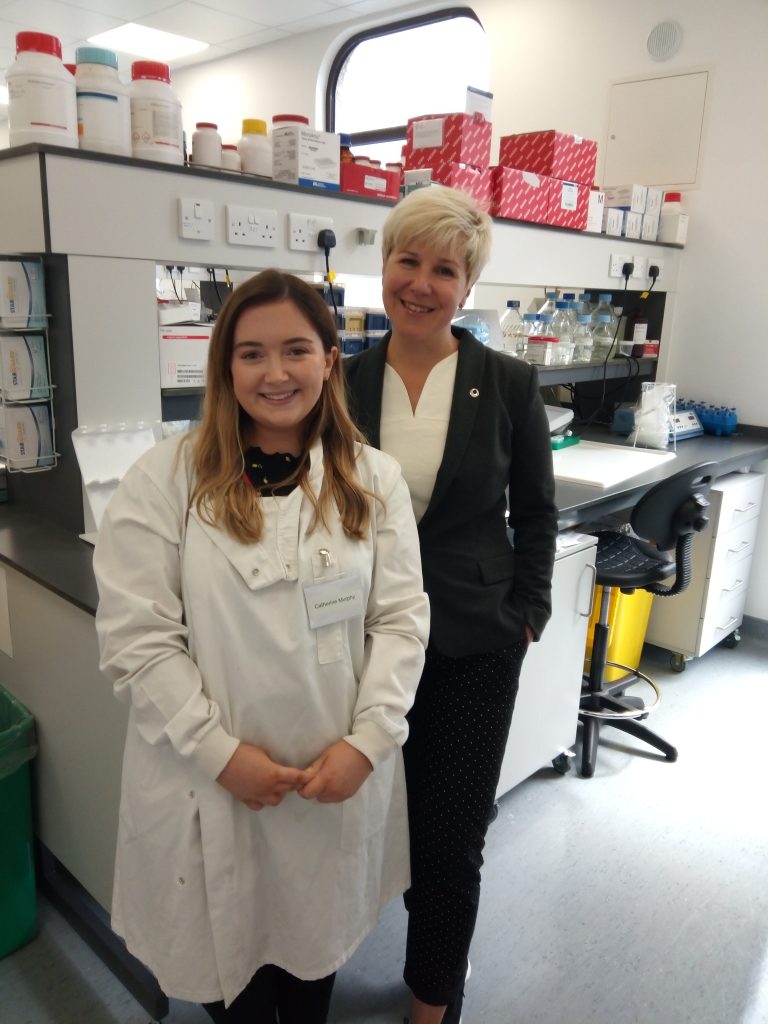 In this project, we will engineer a novel experimental model to study the biology and treatment of neuroblastoma. We will build upon our recently published model where we used collagen-based scaffolds and neuroblastoma cells to test their response to chemo drugs.
Catherine will grow different neuroblastoma cells together with immune cells using a 3D printing technology. She will travel to Queen Mary University London and learn how to do 3D tumour bioprinting. This technology allows the generation of reproducible scaffolds that replicate the architecture of tumour tissues as seen in patients. She will use RCSI/AMBER facilities to optimise this model here and to study how immune cells recognise cancer cells, attack and eventually kill them. This experimental model will help us to advance current immunotherapies and develop more effective treatments for neuroblastoma.