Hello everyone, I'm Amy! I joined the team for my TUD undergraduate research project in February, which is sadly coming to an end in the coming weeks. As my time here closes, I'm filled with mixed emotions. I am relieved and overjoyed to finish my thesis and see everything come together. However, I will certainly miss the team and working in the lab. 
I have learnt so much from my time here. For instance, research isn't for the faint-hearted! It is filled with hiccups and bumps in the roads and unexpected twists and turns. This means you have to be able to make decisions and revise plans quickly. For that, I have so much respect for the whole team and anyone who chooses the path of research.
I have also learnt so much about lab work and scientific writing. I was given independence throughout my work both in and out of the lab. With everyone more than willing to answer any queries I had and genuinely wanting to see me do my best.
My favourite part of this research project has been the hands-on lab work, specifically the tissue culture. I've been trying to perfect my assay for DNA quantification recently. This photo was taken after I'd done tons of pipetting and got a hand cramp! My results looked nice, so it was all worth it. 🙂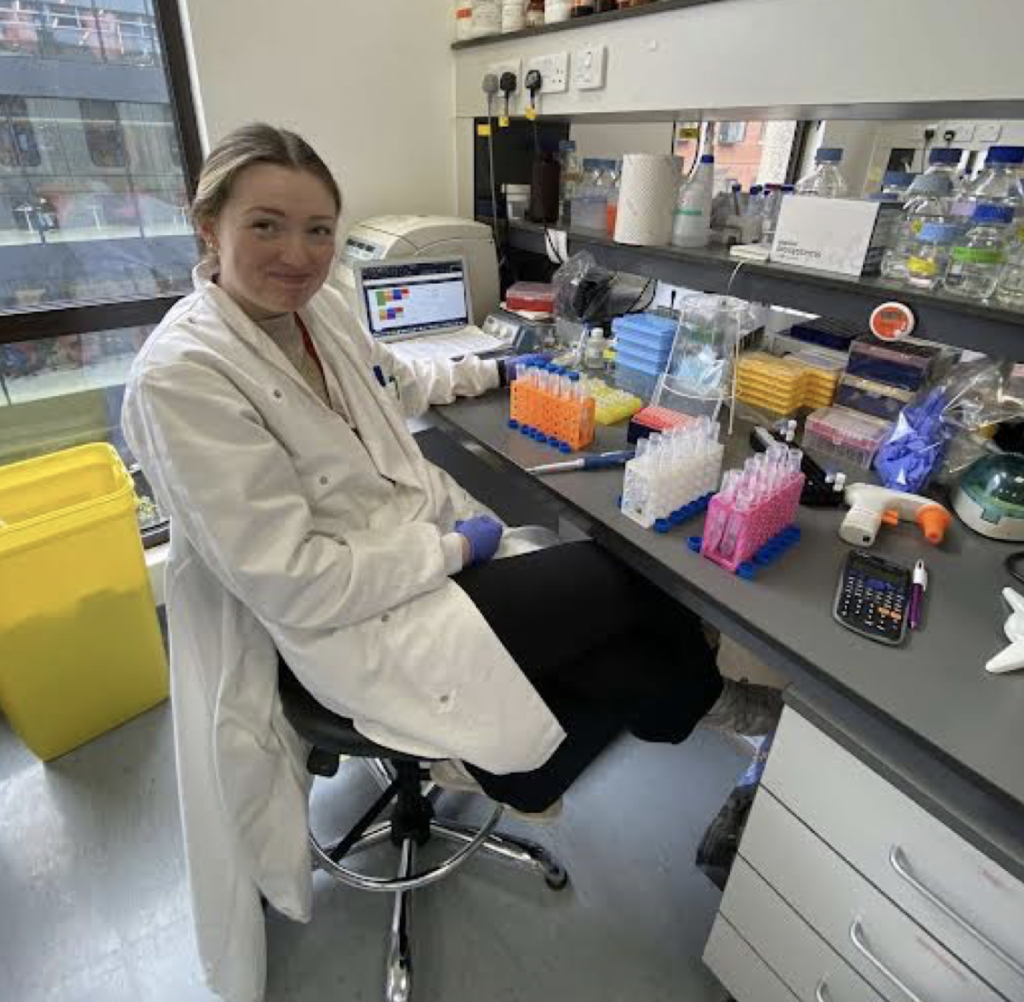 All in all, I am very grateful for the opportunity to work with this amazing and dedicated team. I wish them all the best with their studies and research!
Written by Amy Dunne