As our festive season is around the corner, I decided to look at the delicious cuisine that all Asians must-have on this special occasion. "I'd like to share one of the most well-known South Asian classic recipes, Biryani," which is especially famous in Pakistan. We enjoy it at weddings and festivals. It is a must-have dish when we invite guests to our place.
The aroma of biryani in abroad always reminds me of special times and joy in Pakistan. The nicest part about biryani is sharing it with family and friends. My grandmother passed down the family recipe for biryani to my mother, and I'm fortunate that I learned to make it from her.
Ingredients: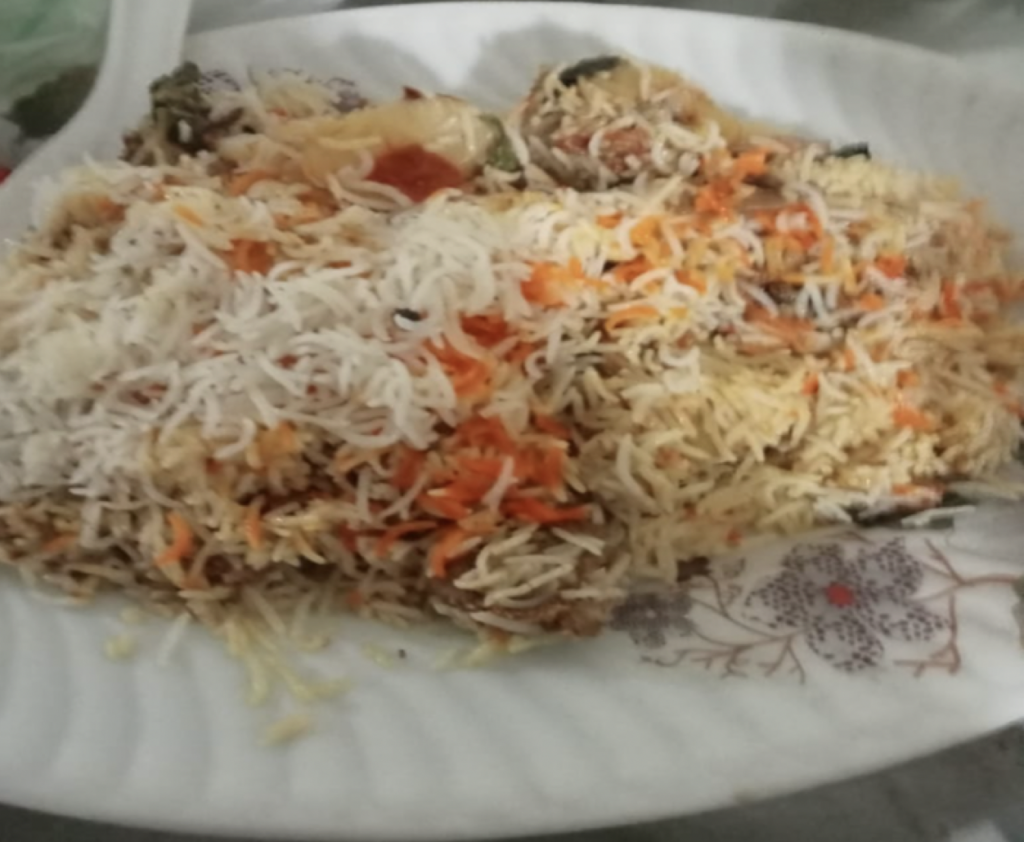 1/2 kg of lamb or chicken
1 cup of cooking oil
1 tbs. Warmed spices
4 Fried Onions
1 tbsp. ginger-garlic paste
2 Tomatoes
1/2 cup of yoghurt
1 tsp. Lemon juice
4-6 Green chillies
1 tbsp. red chilli powder
1 Teaspoon Salt
Pinch saffron
1/2 kg of Basmati rice
Recipe:
Take a stainless-steel pot, add a half cup of oil, and heat it over medium heat. Add the onions and cook for 10–15 minutes. Add the ginger-garlic paste and cook it until everything turns golden brown. It almost seems like it's going to burn, but this is okay.
Add lamb or chicken along with all other ingredients except saffron, lemon, and rice. Cook uncovered, stirring constantly, until the tomatoes are soft. Lower the heat to low. Add a half cup of water. Mix it well and simmer it until the meat becomes soft and tender. And this will be your
Meanwhile, boil the rice in another large pot and bring 4 quarts of water to a boil with 2 tablespoons of salt. Add washed basmati rice to boiling water. Boil it for 4 minutes, and then Drain it in a colander.
Mix lemon juice and saffron.
Gently Layer the basmati rice on top of the khurma. Sprinkle the saffron-lemon mixture over the rice. Cover the pot tightly and simmer it for 12–15 minutes or until the rice is tender. When it's finished, give it a couple good stirs to spread the meat and spices. It does not have to be perfectly even.
Serve with yoghurt chutney or just on its own.
Enjoy!
Written by Rabia Saleem