Now, when the Fulbright Awardees have been announced at the Official Ceremony in the US Embassy last Thursday, I am happy to say that my first challenge 2018 brought me the Award – Fulbright-HRB HealthImpact Scholar 2018.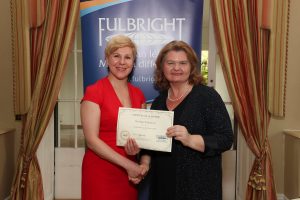 I am opening a new chapter in my life by taking this great opportunity to go to Johns Hopkins University and study how cancer cells travel to different destinations in real-time in our body. Indeed, it will be not only about the research but also about new experience meeting new people, learning a new culture and seeing things around. I am delighted and over the moon.
Past awardees organised the Dinner in Dublin Castle to welcome newbies by sharing their experiences and promoting networking. These wonderful people were celebrating their start of the US journey last Fri. Some are going off in coming days, other not till January. It is a completely different feeling not to be ranked by your academic achievements but your personality is a key. What a rewarding feeling to join the Fulbright Family. Absolutely enjoyable…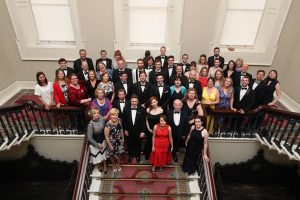 Wish everyone the best of their experience and make a difference in their field of study!