It was the end of July when Ciara suggested doing 'Hell and Back' for Childhood Cancer Awareness Month. It sounded challenging and new for me so I supported this idea. We branded ourselves as #Lysis2Kill connecting to our biological background and crafted our very own T-shirts.
I was glad that I did not search for much about this challenge… I hoped that my current fitness level would suffice to complete it. Maybe coming even in the last wave…
It was on sunny Sunday. The day was fantastic. A few clouds in the sky. Many people came and did similar stuff – fundraising for the charity of their choice. Some did it for their own satisfaction or just for fun.
The atmosphere was buzzing. Throughout the challenge, people helped others they didn't even know. Everyone cheered and smiled back. The team spirit was just fantastic.
We ran, crawled, climbed, walked & swam. There were moments when I prompted myself to think only about great and picturesque surroundings. We ended up battered and bruised. It was tough and our bodies were recovering for a good while after… However, saying that I loved every minute of it. It was an exceptional experience.
#Lysis2Kill completed the Hell&Back challenge dedicated to raising awareness to Childhood Cancer and Childhood Cancer Research Charities that work hard and dream big. Some of them are established and run by parents who lost their child to neuroblastoma. Thanks to our supporters, we raised 1.7K to support three wonderful charities.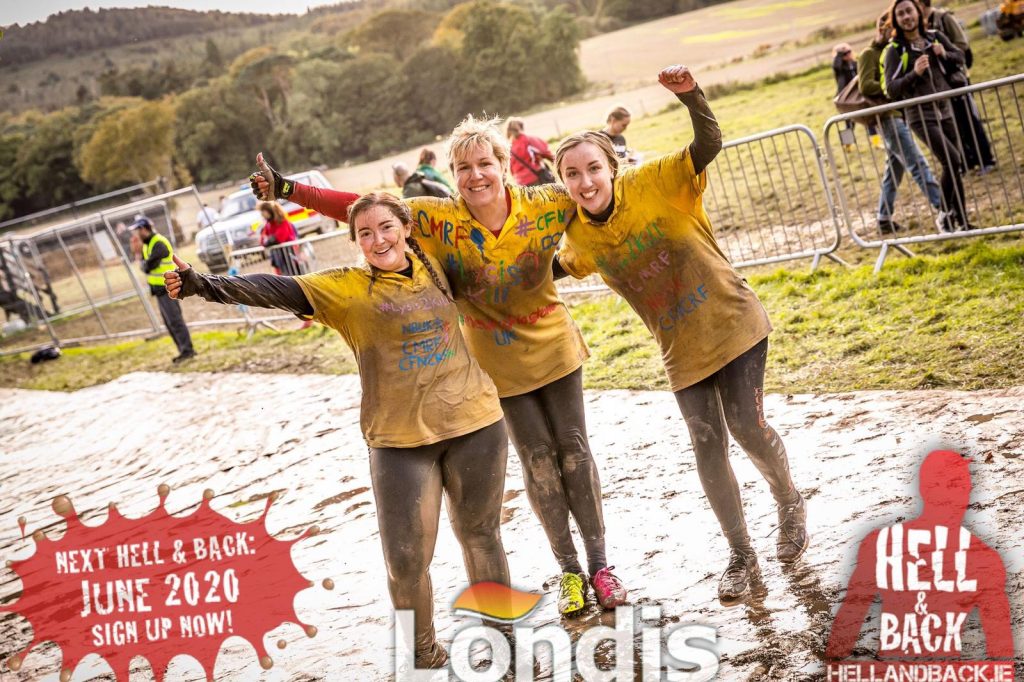 We put together these funds and the Waffle Baking Morning money which gave as final 2.1K Euros. We equally divided the pot between Children's Medical Research Foundation, Neuroblastoma UK and the Conor Foley Neuroblastoma Cancer Research Foundation.
MANY THANKS FOR YOUR BIG HEARTS!!!