Dedicating posts to neuroblastoma and childhood cancer awareness month, it is impossible to stay distant about the need of fundraising to fund research. The #ChildhoodCancerAwareness Campaign aims not only attract our attention to the fact that kids get cancer too, but mostly to show how little is done to understand the causes of the disease and offer effective treatments.
To address the last problems more research is needed both curiosity-driven and translationally focused. To answer the question why research needs more funding, in general, you can find here.
Effective treatments cost money: only 4% of research funding goes to research in ALL childhood health conditions. In the other words, every 4 cents of each 1 euro are to be used in research.
The causes of childhood cancer including neuroblastoma are not known. It would be right to expect more blind alleys and failed ideas in the understanding these cancers.
The research can take decades, so it is a long-term investment. In contrary, people, who can give money (the politicians and governments), have 4-5 years of political power. 4-5 years vs decades = the discovery research becomes critically underfunded.
Who can change the situation? You, me and anyone. People who care. It happens through their active position and fundraising. Like the Foleys, Childhood Cancer Foundation and the Children's Medical and Research Foundation.
Fundraising creates opportunities for blue sky research and developing cancer treatments.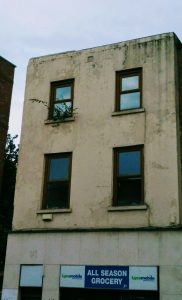 Thank you all who support cancer research charities!