Today marks the start of Childhood Cancer Awareness Month.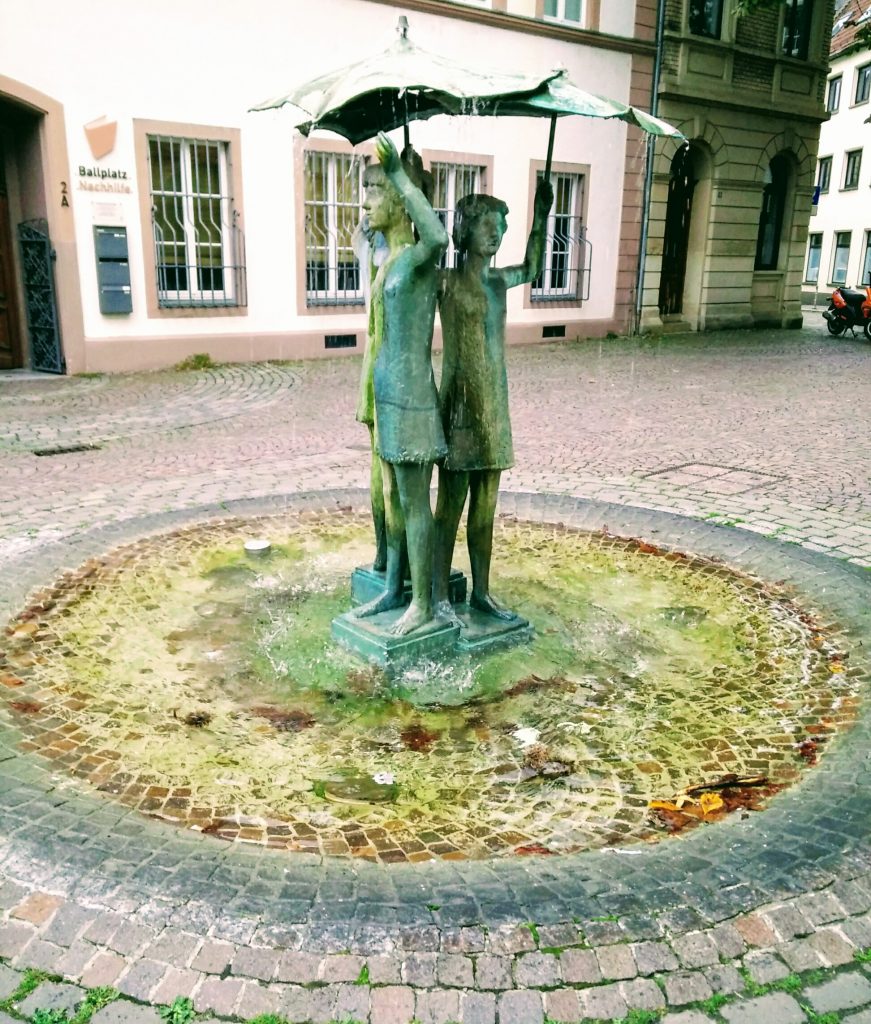 I like this photo of a lovely fountain capturing 3 girls under umbrellas (Drei-Mädchen-Brunnen) in Ballplatz Mainz. It is about a happy childhood; every child deserves a happy childhood. So, I select it again to support #ChildhoodCancerAwarnessMonth.

Childhood cancer is an umbrella term for many other types of this disease. This month is a big channel to support and learn more about kids with cancer, their loving families, the doctors and caregivers who looking after them and treating them, the young survivors of cancer and those kids and teens who lost their battle, and the scientists who working hard to find a way to stop childhood cancer.
When it comes to a disease, we have to acknowledge that children are not little adults. They are constantly developing. So their diseases have a different way to progress and respond to treatment. This is very true for childhood cancers. For example, children diagnosed with neuroblastoma before a 1.5 years old mark will do better than older children.
Every 100th cancer patient is a child. Cancer is the 2nd most common cause of death among children after accidents. The most common types of childhood cancer are:
Leukaemia and lymphoma (blood cancers)
Brain and other central nervous system tumours
Muscle cancer (rhabdomyosarcoma)
Kidney cancer (Wilms tumour)
Neuroblastoma (tumour of the non-central nervous system)
Bone cancer (osteosarcoma)
Testicular and ovarian tumours (gonadal germ cell tumours)