During September Cancer BioEngineering group will share our experience of being researchers individually and as a group. We are a relatively young research group – our birthday is September 1st 2019. We are 1 year old! As a team lead I will start this challenge.
Our first-year journey was fascinating. We did research, scientific meetings, fundraising, trained undergraduate students, celebrated birthdays and success, received rejections of grants and papers, graduated an MSc by Research (RCSI) and BSc (TUD), said 'Goodbye' to team members and will welcome new in October.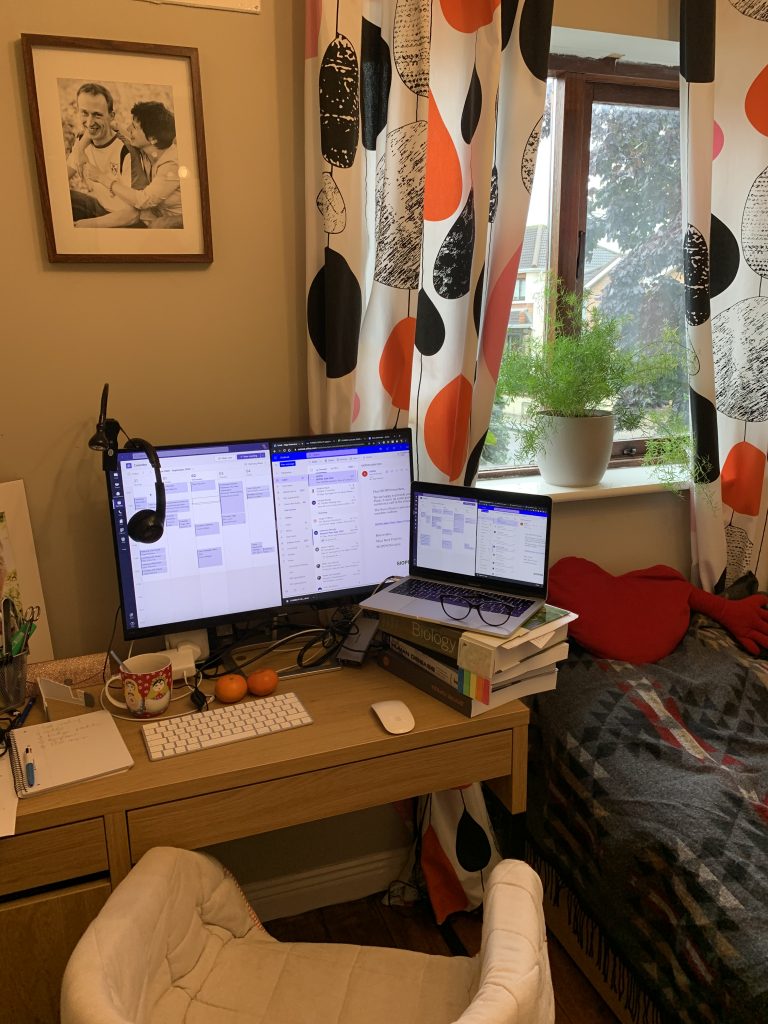 A typical day of my life as a researcher has changed since the COVID started to shape our lives. All activities are done remotely: team supervision, project management, troubleshooting, lab meetings and so on. Indeed, grant and paper writing has always been run remotely. No change here.
I configured our box room into a home office, upgraded the lights to brighten the north-facing room, surrounded myself with pics of loved ones, started to use active time planning via Teams, a proper headset for all my remote meetings and glasses for reading and typing, split the PC screen in two with a hope to double my effectiveness at least. 🙂