Our team is expanding – we are welcome our new PhD student Ellen King! Her project will add another dimension to neuroblastoma research. She will look into potential targets on the surface of neuroblastoma cells resistant to therapy and investigate how we can strengthen the patient immune system response.
Like everyone, my current workspace looks very different from what it normally looks like. I have just joined the Cancer Bioengineering Group as a PhD student in the midst of the pandemic. Certain moments like induction day or meeting my new lab mates, will all be done virtually due to the pandemic. Luckily, I have spent the last year working as a research assistant at RCSI and this has taken away all the stresses of finding my way around a new campus and indeed making friends. Without a doubt, the transition is and will be a strange one but the excitement and enthusiasm haven't gone anywhere! 
Recently, my days as a researcher have been spent at my lovely, newly-built (with the help of IKEA instructions) home desk. And as the picture I have standing proudly beside my laptop says, there really is no place like home. I feel very lucky to be able to safely work from home and continue my research while so many people are now without jobs or are risking their lives to keep people safe during the pandemic.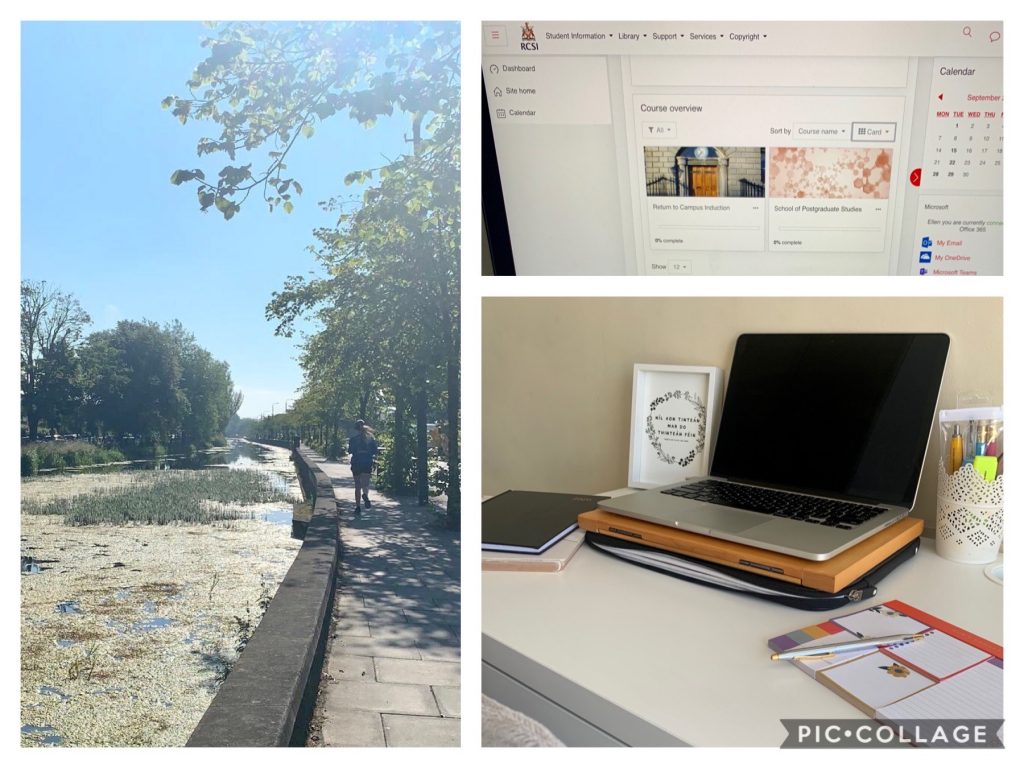 Most days I wake up early and go for a run along the lovely canal beside my house. This is a great way to wake up my brain and is also great preparation for our virtual VHI mini-marathon on the 7th of October 2020 in honour of Childhood Cancer Awareness Month. I start work at around 9am, which at the moment is mostly research, reading papers and writing a literature review in preparation for my return to the lab soon. I miss the experimental side of my research and am really excited to start this new exciting project. 
Ellen King, PhD student