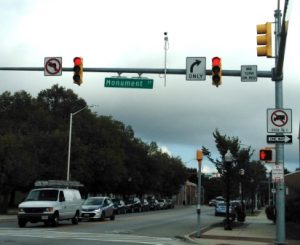 The first month flew in a flash. Vibrant and exciting. What did surprise me? Well… No public transport in Baltimore as we got used to in Dublin. Driver friendly environment. I like street indications at the junctions. Helps a lot in navigation. Clear and straight to the point. You can drive anywhere, you find a parking spot within 1-2 minutes, though the fee can be very high if in town. Around Johns Hopkins Hospital street parking is just 1 USD per hour, though limited to max 2 hours. You can turn on 'red' if no danger posses. As it always happens some drivers read this rule on demand and turn on 'red' even the additional road sign prohibits it.  Many jammed/bumped cars in use.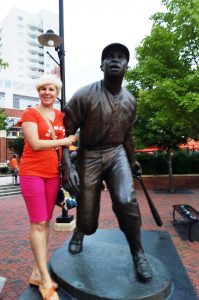 Ok. Baseball. I and some man from my host family went to see a match of the local team Baltimore Orioles vs Chicago White Sox. I like their positive team colours – orange. It was sweet to get a free orange hoodie at the game and eat a standard size ice cream cone – enough to feed 2-3 people. Their stadium is a big museum of Orioles success. Nice to rambler around. The team is not doing well in the current season. They lost 0:2. Many players are traded in and out.  Did I gain all insights of the game? Hmmm… But, wish the team and the fans best of luck in the next season!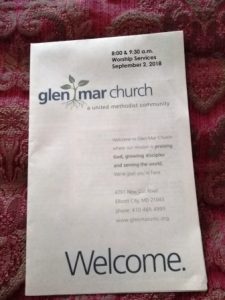 What about the American Church? Yep, I did it, too! I attended the worship service in Glen Mar Church – a United Methodist congregation. Wikipedia says that the United Methodist Church (UMC) is a mainline Protestant denomination and a major part of Methodism. Did not hear about it much, but I am staying with the family who is not just active members of the UMC, but the head of the family is a recently retired pastor. So, I went there for his last service. It is very different to Catholic or Orthodox and the feeling that you get entirely different. Pastor and church members interact actively and not passively. It feels more like a family or person consulting and support environment rather than a dogmatic lectureship.
However, my main highlight is NASA. And it deserves a separate story.