Hi there, Ciara here again, a final-year PhD student in our research group. I can't believe September has rolled around again, meaning one thing: it's Childhood Cancer Awareness Month (CCAM). In honour of this month, I would like to tell you a little bit about the childhood cancer we study in our lab and the research that I do to one day help save children from this disease.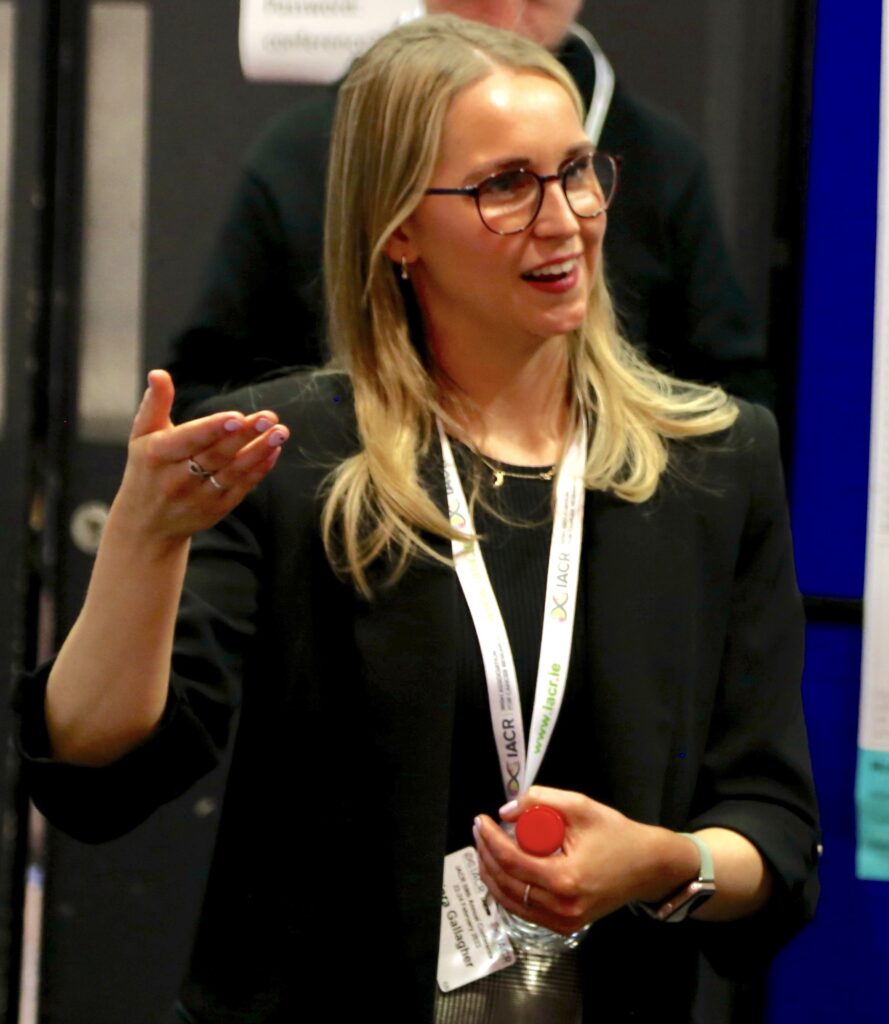 Neuroblastoma is an aggressive childhood cancer, with sadly only 20% of late-stage patients surviving after 5 years. Progressive disease and cancer relapse are common in neuroblastoma. This is due to standard treatment regimens not being adequate for treating high-risk patients. Current treatment also may cause a series of adverse reactions in patients. Therefore, my research focuses on developing a 3D model of high-risk neuroblastoma that models the cancer more accurately in a laboratory setting. This will act as a beneficial platform to test whether new therapies effectively fight the patients' cancer cells, leading to better treatment options for children with neuroblastoma.
Below is a picture of how we grow these cancerous cells on our 3D model and visualise them with fluorescent stains. When we can see them like this under a microscope, we can study how they move and grow to help us understand how to treat them.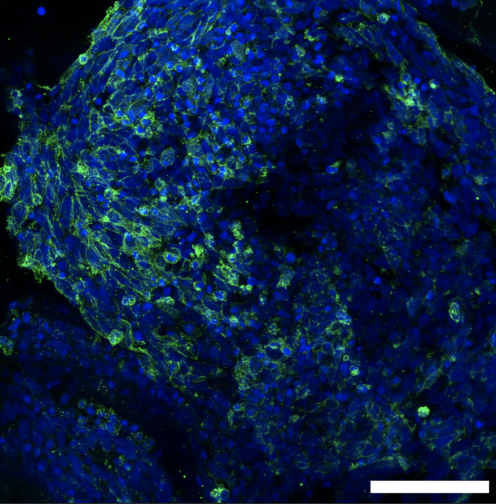 As you may know, every year, we support amazing charities by raising vital funds to keep the fight against childhood cancer going. Keep your eyes peeled on our Twitter for updates on what crazy activity we have committed to this year!!
Written by Ciara Gallagher