#ChildhoodCancerAwarenessMonth is over. However, childhood cancer is not going away. The battle is not over. Families will be still affected by the lack of treatment options available to their child. More research is needed. Please do support enthusiastic people who do want to make the change. Every single contribution counts.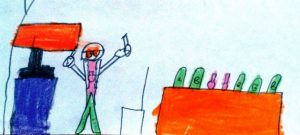 The more important reason is that the research itself provides an important long-run perspective on the issues that we face on a day-to-day basis. (Ben Bernanke)
I would like to thank everyone who followed my blog during this month and hope would continue!