On November 22, almost all Americans and visitors celebrated Thanksgiving. Roads and airports were overcrowded a day before. Turkeys, potatoes, corn and pumpkin tarts were consumed in astronomical amounts.  The New York Times cherry picked 50 recipes from the 50 states. Yamee!!!! Have a look – I am voting for Alaska's one!
So, how was my experience? As a native American – together with the family! I drove through big and small towns, beautiful autumn sunflower fields and forests covering a mile after a mile. When I thought that I was nearly there GPS updated my route with instructions to drive another 5-10 miles. So after an hour, I joined the big gathering in Grandpa's house in northern Harford County, Maryland.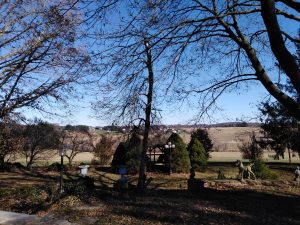 Many generations sat at the family table making it noisy, warm and live. Grandpa said the prayer. Turkey was served with many tasty sides. Some food combinations were entirely new for me…  Having turkey with sweet strawberry jello was unusual. Or with cinnamon-sprinkled baked apples. Both were delicious on their own right! Two recipes I pencilled down for my family – a broccoli salad and a strawberry jello though will use them differently. If the broccoli salad perfectly fits into my vision of appetisers, the jello is for the desserts collection.
After the main men were watching sports, children were surfing the Internet, and the women cleaned the dishes and put cakes, tarts and torts on the table. Chitchat spiced with jokes and old days funny stories were all day long. What else would you wish for?
Sharing this day with this American family recalled childhood memories when I was stepping into my Granny's arms in a warm kitchen smelled with baked pies and pastries from chilly and wet outdoors.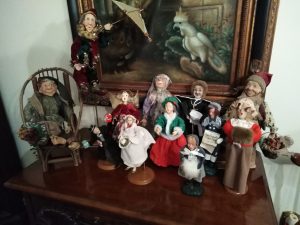 Americans see Thanksgiving as a day of feasting, football and family. Why not? Traditions are not bad at all. In the modern busy life, family dinners link us together letting stop the moment, smile at each other and thank for being here and now. By the end of the day, the family matters more than any anything else. Isn't it?